U.S: Volocopter collaborates with Urban Movement Labs of Los Angeles
Published on
Sep 17, 2021
By Chris Stonor
Volocopter announced this week it is collaborating with Los Angeles-based, Urban Movement Labs (UML), "to explore the application of Volocopter's UAM solutions in the Los Angeles area", reports a press release.
As part of Volocopter's U.S market campaign, the company will also be present at CoMotion LA from November 16th-18th for the public to learn more about this new mode of urban transportation.

Christian Bauer, CCO of Volocopter, commented, "Our partnership with Urban Movement Labs is a great entryway into the U.S with our innovative UAM services. By leading the conversation about UAM with broad stakeholders in Los Angeles, Volocopter can strategically identify and address how our services can benefit cities in the country."
He continued, "More importantly, we are also gaining real insights into living transportation ecosystems in the U.S to build the best complimentary service to other modes of transport for our future passengers."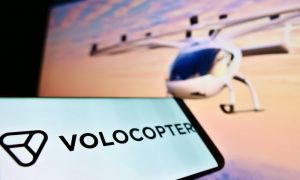 Sam Morrisey, Executive Director at UML, added, "We are executing a community-first strategy to engage with community-based organisations and inform a policy framework that will guide the development of UAM infrastructure in the City of Los Angeles."
Concluding, "Alongside Volocopter we can explore specific pilot projects to advance a future UAM network that reflects feedbajc and established standards for future UAM operations."
For more information
The post U.S: Volocopter collaborates with Urban Movement Labs of Los Angeles appeared first on Urban Air Mobility News.